> Listen to Azote talk about the Rough ER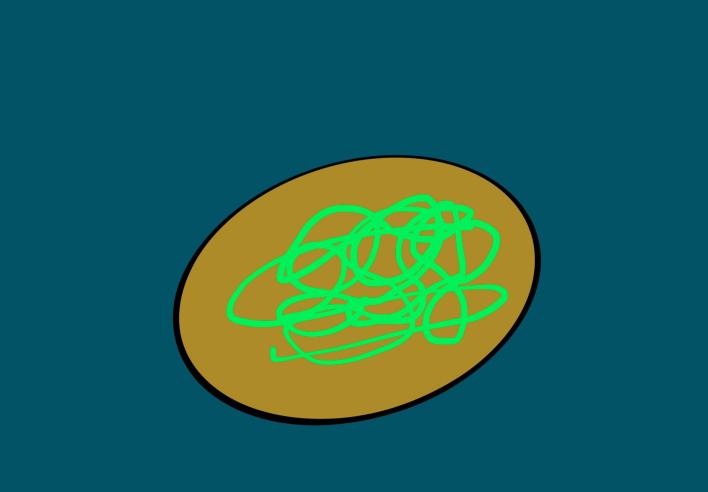 Azote: Oh, i'm sure you know some stuff about the nucleus. My voice is getting hoarse as it is, so i might have a glass of water and let the dude with experience explain it to you.
Robot: HEY, HAHA! IM REALLY SORRY ABOUT THE MALFUNCTION BY THE WAY, I COMPLETELY RELATE THOUGH. WHEN THEY CODED ME IT WAS A NEW MALFUNCTION EVERY WEEK! MEMORY RESETS ARE NO FUN AM I RIGHT?
Oh... You guess Azote deserves to have time to rest his voice... Sigh.
Robot: OKAY SO, THE NUCLEUS IS BASICALLY THE BLED BLORBO OF THE CELL. OR WAIT. HUMANS WOULD SAY "HEAD HONCHO", SORRY. BUT YEAH IT CONTAINS ALL THE GENETIC MATERIAL IN THE CELL IN CHROMOSOMES, WHICH, THROUGH A COMPLEX PROCESS INVOLVING DIFFERENT TYPES OF RNA, MAKE PROTIENS. WELL, THEY MAKE RIBOSOMES THAT MAKE PROTIENS WITH mRNA WHICH...
WOW this guy is much worse than Azote at explaining things.
Robot: THE NUCLEUS ITSELF HAS A DOUBLE MEMBRANE COVERED IN PORES, WHICH ARE SUPER USEFUL FOR REGULATING ENTRY AND EXIT OF MATERIALS.
sounds familiar.
Robot: THEN THERE'S THE NUCLEOLUS, WHICH MAKES THE rRNA FOR THAT COMPLEX PROCESS I TOLD YOU ABOUT.
Robot: SEE? EASY-PEASY.
You thank the robot for doing okay explaining the nucleus and leave.
Azote: Thanks for taking over for me, dude!
> Leave